The last two years have been a challenging time for all of us, but few industries have felt the burden of a rapidly changing world as much as the marketing industry.
The UK market is a prime example of this: Marketing budgets were slashed dramatically following the start of the pandemic, with the net balance of organizations who have cut their budget falling to a whopping -50.7 percent in the second quarter of 2020.
Faced with shrinking disposable incomes, drastically restricted freedoms, and a sudden shift in consumers' priorities, the marketing world has had to rethink its core strategies in a matter of months to meet those new expectations and demands.
Slashed budgets aside, it'd be fair to say that the industry has, in large part, succeeded: We've all seen the uplifting, community-building ads that have characterized this time, and how positively they've been received by audiences.
While we are slowly but surely coming back to normality, this change of course and the trends that have marked this new age for marketing are expected to stick around for much longer, changing both the traditional marketing and digital marketing landscape forever.
So, what can we expect from post-Covid marketing and what can you do to adapt to these upcoming trends? Here are five of the most crucial aspects of this new age of marketing to keep in mind as we move toward a post-Covid future, in life, and in marketing!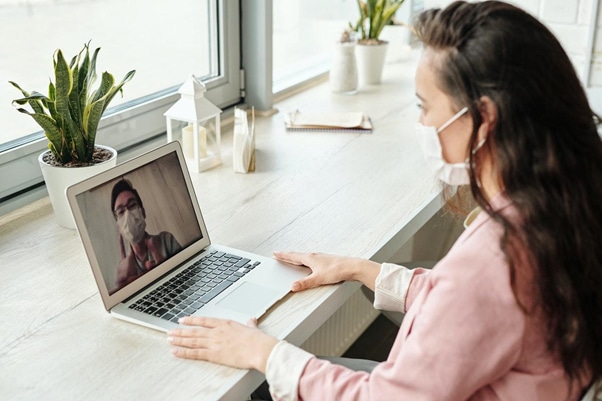 Customer-centricity is reimagined
The idea that customer-centricity holds a key role in marketing is obviously nothing to be surprised by.
What has started to shift, however, is the idea that customer-centricity is only a piece in the cog of the customer acquisition and retention journey. The post-Covid marketing world not only puts customers front and center, but also makes sure all teams are 100% knowledgeable of each customer's profile, preferences, and journey with the company. From campaign leads to customer service and beyond, marketing takes the lead in guiding customers through every step of the process, from initial engagement to loyal retention.
This trend exemplifies the need for a more agile and seamless customer experience, front-to-end. Consumers are largely cutting down on the superfluous and focusing on the core essentials as a result of shifting priorities during the pandemic, and both digital and traditional marketing have to meet their needs in the most frictionless way possible.
It's a sign that the post-Covid customer base is looking for practicality above all, and is no longer satisfied with simply getting their needs met by companies — post-Covid marketing is all about knowing what the customer wants even better than they do!
Trust and authentic connections are key
Throughout the past year, increased feelings of isolation have pushed consumers to search for an authentic connection and a more personal relationship with their favorite brand or company. As a result, marketing campaigns are now focusing a lot more on building trust and connecting with their customer base on a more personal level.
While many digital marketers have been using personalization as a key tool for increasing customer retention and nurturing brand loyalty, personalization will be expected to be at the heart of every marketing decision in the post-Covid era.
Brand loyalty has seen its challenges during the peak of the pandemic: 40 percent of U.S. consumers who have changed their shopping behaviors have ended up switching brands during the period, doubling the numbers from 2019.
With nurturing loyalty being more crucial than ever, companies have to leverage personalization, localization, and trust to get back what they lost, with data and customer-centricity driving each marketing decision.
Everything is digital
If the future of marketing was already digital before, the last two years have definitely speeded up the process beyond all expectations.
Ecommerce has been put at the forefront of all retail, with many consumers (largely part of older generations) making their first-ever online transaction during this time. It's estimated that U.S. consumers have spent as much as $861.12 billion online in 2020, up 44.0% from $598.02 billion in 2019.
As digital borders continue to expand even further, marketers have to rethink the way they approach and communicate with consumers in the digital landscape, harnessing the power of social shopping, digital personalization, and data analytics to meet the growing demand for a frictionless digital experience.
Values matter
Similar to the rise of trust-based marketing, purpose-led marketing has also seen a dramatic increase during the pandemic, with consumers becoming a lot more concerned about the ethics and sustainability of their shopping choices.
Possibly as a result of an increased focus on interconnectedness, community, and health, factors like environmental sustainability, ethical manufacturing, and social responsibility are becoming key deciding factors when selecting products and services to purchase. Marketing has to adapt to this shift in consumer trends by standing behind universal values, aligning itself with what consumers deem important, and proudly sharing their opinions across digital channels.
With so many consumers switching to new brands during the pandemic, value-led marketing is crucial for ensuring brand loyalty!
Agility is here to stay
Finally, it's clear that the increase in digitalization and the need for a frictionless customer journey need an Agile methodology in order to deliver the best service possible.
Driven by timely data and built upon constant communication between teams, Agile marketing allows companies to stay ahead of the curve and meet their customers' demands with every new change of trends.
In 2020, the adoption of Agile methodology already saw a 42 percent increase compared to the year prior, with numbers expected to rise even further in the coming years. Agility is at the core of what customers now value the most: Increased personalization of offerings, seamless customer journey, digitalization of their shopping and service experience.
Agile marketing will soon become the norm, and the quicker the process is embraced across all teams, the quicker you'll be able to stand out from the crowd and build a loyal, engaged customer base!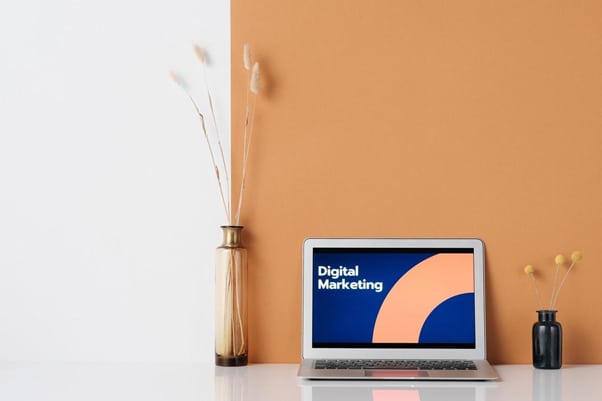 Keeping You Ahead of The Marketing Curve
If you're not quite sure of how to implement these profound changes into your current marketing campaign or need a helping hand to digitalize your marketing efforts, you've come to the right place.
We are dedicated to guiding companies through this new era of marketing in the most intuitive and effective way possible, so you can optimize all your efforts to meet this fast-changing marketing landscape — get in touch today to discover how we can bring your business to brand-new heights!