Even in 2021, it doesn't come as a surprise that the general public is unlikely to understand what it takes for a page to rank prominently on Google.
That's what digital marketers are for, after all.
What is borderline shocking, however, is that not even business owners have a solid grasp of how Google ranking works. According to a recent survey, over 1 in 3 business owners have little to no understanding of how Google ranks pages, on top of nearly 1 in 4 having little knowledge of what SEO is and why it's so important.
At the same time, 70% of business owners agree that SEO is one of the most important aspects of building a high-traffic, high-conversion website ready to compete in the digital arena.
What this apparent discrepancy shows is that, on some level, most businesses recognize the importance of SEO for the growth and authority of their brand – they just don't know what, exactly, makes search engines tick.
In this article, we want to go over the fundamentals of SEO in 2021, so even if you've decided to delegate all content optimization to the experts, you can have an informed opinion on the content you want your company to put forward and what strategies are more likely to boost engagement, brand awareness, and ultimately sales.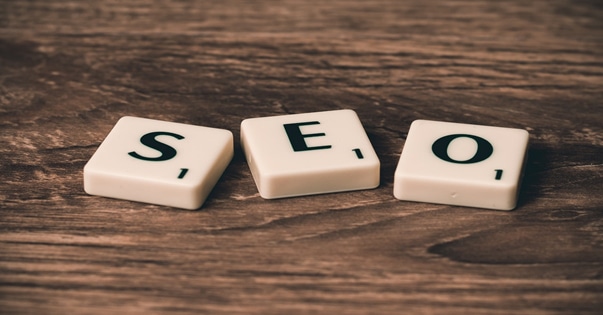 Why SEO Is Important for Business
It goes without saying that traffic is the most important advantage of using SEO techniques in your website and content optimization.
SEO has been found to drive over 1000% more traffic than social media marketing, with a whopping 53.3% of traffic coming from organic search (no ads, no PPC, just plain old SEO techniques!).
As if traffic wasn't enough to convince the naysayers to pay more attention to their website's SEO, 60% of marketers agree that SEO web and blog content is their highest-quality source of leads.
Now, it's important to know that search engine optimization is ever-changing: Google will change its approach to page ranking frequently and with little transparency, so staying on top of the latest SEO trends is imperative.
The very basics of SEO, however, have remained largely unchanged:
Crawl accessibility
If you want to make it on top of Google, you first have to make sure your website is visible. It sounds like a no-brainer, and yet, many fall short when it comes to this crucial first step!
Your website needs to be fully accessible for search engines to find it, index it, and rank it, meaning that content hidden behind a login or not included in the HTML (such as Javascript-enabled navigations) won't be as recognized as easily.
Quality content and keyword optimization
If you want your web content to actually be read, you have to put yourself in the searcher's shoes. What is your niche likely to be searching for?
Answering that question will guide the keywords you incorporate in your content, from meta title, to headlines and paragraphs. Looking at what your high-ranking competitors are doing will give you a more concrete idea of the type of content that search engines will value.
Great UI and UX
User experience is a major, yet often forgotten factor affecting how well your website will perform on Google. Poor page load times hurt SEO and traffic, so much so that nearly half of your visitors will leave the page if it doesn't load in 2 seconds or less!
Simple website architecture, fast loading times, and mobile-friendly interfaces will improve ranking just as much as great content.
Backlinks
Backlinks are essentially a vote of confidence from one website to another. Having an authoritative page link back to your website will signal to search engines that you're a source to be trusted, and ultimately, to be promoted.

Link building is an essential part of SEO – so start making those precious connections!
What makes for great SEO content in 2021?
The bottom line is that not all content is created equal.
While some people may think that it's only the "best" content that makes it on top of Google search rankings, the reality is much more objective than that.
The websites that are able to dominate the digital competition have a solid content marketing strategy in place: they create original and authoritative content regularly, they feature in other high-ranking pages, and they don't slack when it comes to doing time-consuming keyword and competitor research.
So, how exactly can you turn low-quality, throwaway blog content and 100-word landing pages into SEO content that converts?
Follow E-A-T guidelines
The era of keyword-stuffing and low-quality backlinks is long gone, and in its place, E-A-T guidelines (expertise, authority, trust) are now providing search engines with the blueprint for ranking quality content.
This means that in 2021, the key to creating high-ranking SEO content is displaying expertise in the topic/primary keyword in question by providing original research, featuring interviews, linking to trusted sources, and offering valuable insights with citations and statistics.
Optimize for search with NLP
Have you paid attention to the content showing up at the very top of your Google query? Right after ads, organic page searches will feature a "snippet" meant to fully answer your query in one simple sentence.
Getting a featured snippet is a great opportunity to rank higher than you normally would, even if over 99% of featured pages are already high-ranking in Google's Top 10: there is a chance you could be one of the outliers!
The key is to include a highly searched question in your headline and answer it plainly in your first paragraph.
Measure your Core Web Vitals
As we've previously mentioned, user experience is becoming much more important in SEO, so re-evaluating your Core Web Vitals is crucial to get ahead of the competition in 2021.
Is your website mobile-friendly? Are your featured images compressed to ensure fast loading times? Is your website architecture easy to navigate?
All you have to do is measure up these core factors and optimize them for success.
Great SEO is no one-size-fits-all
Understanding the basics of SEO is not a difficult task when you have an easy guide to fall back on. Great SEO and results-driven SEO content, however, won't look the same for every single website and business out there.
Just like branding and product marketing, SEO requires a bespoke approach –leaving the job in the hands of digital marketing experts will be the best course of action to guarantee tangible results.
Get in touch today to see what we can do for you!