The process of developing a successful marketing strategy starts with building a clear and persuasive brand message.
In a digital landscape oversaturated with attractive offerings, creative solutions, and informative content, setting a brand apart from the rest and distinguishing yourself from the wall of online noise can often make you feel like you're fighting an uphill battle.
A persuasive and authentic core message and brand identity can help your B2B company get noticed and picked from the crowd, resulting in better leads and sales growth.
And yet, fewer than 10% of B2B companies say that their branding is consistent through time and across all platforms. On top of that, many B2B companies don't really know how to articulate the value of their offer in their brand messaging, resorting to confused, long-winded presentations that are unlikely to convince prospects to close the deal.
In 2021, being able to create a persuasive and concise value proposition is key for attracting and converting leads — and here's all you need to know about it!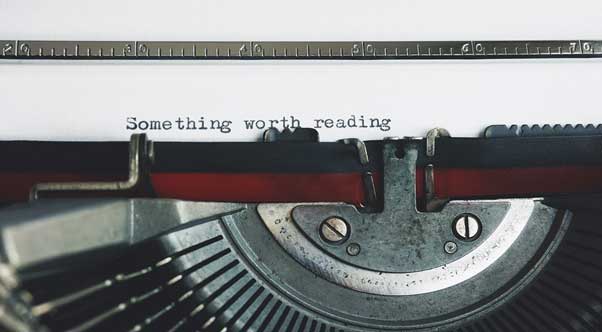 What is a value proposition, exactly?
Value proposition refers to a declaration of intent, a clear message from a brand to a customer, designed to present the unique value of a service or product as well as the core message behind the brand's mission, operational process, and goals.
Simply put, value proposition is all about the big idea and sweeping vision behind your company. If you don't feel like you have one in mind, or more likely, feel like you don't really articulate this idea in all aspects of your marketing, you might want to rethink your content marketing priorities!
A value proposition is the first thing your prospects are going to be looking for when researching your business. Consider that it takes about 50 milliseconds for a first-time visitor to form an opinion about your website's content, and that 77% of consumers admit to only buying from brands that share the same values they do.
Beyond the importance of visual design and UX, what these figures show is that a clear and unique value proposition, imbued into every piece of copy and graphic delivered to prospects, is key to attracting the right target audience — an audience that will convert and that will understand why your proposition matters above all others.
In short, a great value proposition aims to answer the "why" and the "how" buyers have in mind when researching a business: Why should they pick your company instead of hundreds of others, and how are you going to fix their problem in a manner that is convenient, effective, and sustainable?
Note that while value proposition is a big part of brand identity and messaging, it shouldn't be confused with a simple mission statement or catchy tagline.
It shouldn't focus on what your business provides, but rather it should showcase the value it delivers, empathizing with your audience's pain points and listing the specific buyer-centric benefits your offer can yield.
How to create a unique value proposition
In order to find your company's unique value proposition and set yourself apart from the competition, there are a number of steps your marketing team needs to take first.
Consider that your value proposition should be the very first thing your prospects see when browsing your website or social media platforms, so it should be malleable enough to be incorporated on all key pages.
The very basics of a great value proposition lie in the relevance of the offer for your target audience and current situation, a clear and quantifiable value (benefits), and a concrete sense of authority and uniqueness (the factors that make your offer the one to beat).
Once the basics are covered, you'll have to refine the messaging and then work to incorporate it on all lead generation platforms, following three key steps:
Identify your audience and answer their questions
Identifying and connecting with your target audience is going to be the first step when building a successful value proposition.
While you should already have an audience in mind with every new product launch and offer, the audience for your value proposition should reflect your ideal avatar, meaning the profile of the high-ticket prospects you're after.
Then, you'll want your proposition to answer their most burning questions: What quantifiable value will your offer bring to this avatar? What are the specific benefits and how do they differ from competitors'? What is your brand's purpose and the grand mission behind your proposition?
Answer these questions with a language and tone your target audience is likely to resonate with and add a helpful call to action to guide them down the funnel.
Include eye-catching elements
At this point, the block of text resulting from your audience analysis and Q&A has to be transformed into catchy copy, equally as direct and persuasive.
Your value proposition should have an eye-catching headline explaining the key benefit of your offer, a concise paragraph diving into how this offer can help your prospects, a few bullet points with quantifiable value, and perhaps an image or hero video able to distill your brand identity within seconds.
Incorporate your message into all marketing platforms
Keep in mind that the outline of your proposition should be transferrable into different mediums besides just your company's home page.
You'll want to incorporate this value messaging into all facets of your online presence and in each of your marketing efforts, from email marketing to social media posts to blog entries, landing pages, and ads.
Doing so will not only guarantee your value to customers is clear throughout each lead entry point but also ensure that your core message and brand identity are consistent across all platforms.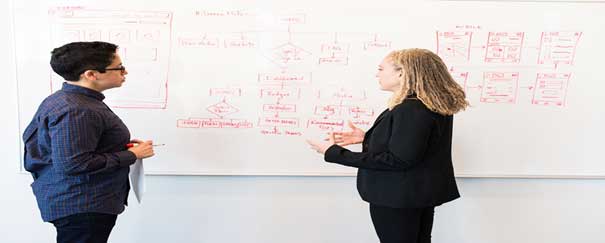 Brand messaging with a purpose
As your marketing strategy develops and changes with the times, your value proposition should largely remain unchanged, save for the rare instance of a complete rebrand or dramatic shift in target audience and offer.
Needless to say, identifying what makes your business unique and how to articulate that message into a short, eye-catching paragraph is no easy feat.
If you find yourself in need of extra brainpower to tackle the challenge, we can offer creative solutions to cut out all the guesswork and start doing the real work to make your business grow.
Get in touch today to start elevating your marketing and creating a messaging set for success!