The power behind all pieces of online content, but especially lead-converting content created by businesses, primarily lies in its structure.
Unfocused and unstructured content, whether in the form of a marketing email, newsletter, blog article, landing page, or social media post, is unlikely to pull in the reader and have them convinced of what you're trying to convey with your writing.
And among all the puzzle pieces that make a content structure work, the final call to action (often shortened to CTA) is undoubtedly the most crucial when it comes to converting leads and directing them to where you want them to be.
It's estimated that 90% of people who land on your website will read your call to action, with a whopping 120% of them converting if your CTA is embedded in your text.
These figures are compelling enough to drive all business owners to pay closer attention to the way their content is structured and start leveraging the power of persuasion that lies in a well-written call to action.
If you don't know where to start, here's everything you've always wanted to know about how to write a CTA that converts!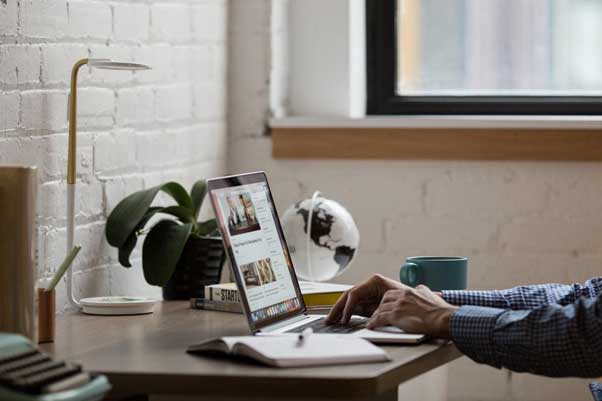 What is a call to action (CTA)?
So, what exactly is a call to action and why is it so important when looking to convert visitors and leads?
A call to action can be a button, a word, a phrase, or even a whole sentence designed to direct your readers to where you want them to be — such as  a landing page, a contact page, or a sign-up form.
With the right CTA, you can essentially tell your visitors what to do next, effortlessly leading them down the sales funnel while making your value proposition clear — something that all prospective customers, consciously or unconsciously, want from the content they're consuming. Without a call to action, in fact, your prospects are left directionless and with little to no understanding of what your business is offering to them.
Keep in mind that a great CTA never feels "salesy" or forced, but it is instead an organic continuation of the point you're trying to make with your email, article, or social media post.
So, what types of calls to action are likely to work and get you closer to the conversion rates you're after? According to the latest figures in inbound marketing, emails that end with a single and fairly simple call to action (along the lines of "click here," "get started," or "sign up") result in a 371% increase in clicks and a whopping 1,617% increase in sales. At the same time, calls to action that incorporate an informational video on business services can provide a boost of over 140% in conversion rates, and CTAs within a video can get 380% more clicks than simple sidebar CTAs.
Our 5-step guide for creating a CTA that converts
While the value of video marketing and to-the-point email marketing copy does give precious insights into where to focus your CTA writing efforts, the question of how to write that elusive, high-converting call to action deserves its own little guide.
The wording of your CTA will, of course, largely depend on the piece of content that follows it and on what actions you're trying to push your visitors to take; but as a general rule of thumb, there are five key steps you need to take in order to create a call to action copy destined to entice and convert.
Identify the lead's problem
Before you can start directing leads to the solution you are offering them, you need to have a clear idea of what your visitors are actually looking for.
Taking inspiration from the StoryBrand approach to branding strategy, put yourself into your ideal avatar's shoes and identify the core problem of their business, along with all other minor setbacks you might be able to tackle through your services and then use that challenge as the prompt for your CTA.
Offer a concrete solution
Once you have identified the problem and empathized with the questions and concerns your leads may have when coming to you, draft the word, phrase, or sentence that's going to provide the solution to all their needs.
While an effective call to action can be as simple as a "get in touch to see what we can do to help" or "sign up to get started," longer sentences that fully articulate how following through and taking the suggested action is going to solve the prospect's issues will be a lot more compelling.
IT specialists and software vendors might want to leverage the technical difficulties their customers face on a daily basis and how they can help make sense of the complex terms of the tech industry. Financial consultants will get the best results by stressing the time-consuming nature of the work they provide, while online retailers can leverage the convenience of their operations.
In short, find a clear solution to your lead's problems and an effective CTA will follow!
Create a sense of urgency
The term "FOMO" has certainly become an overused buzzword in recent years, but that doesn't mean that creating a sense of urgency with FOMO marketing go-to's doesn't work wonders when you're looking to convert!
Incorporate phrases and words like "one time only," "today," "space is limited," "still available," or the straight-to-the-point "don't miss out" to convey the value of the offer at hand and the limited time available to jump into action.
While this is a foolproof technique for sales and special offers, you can incorporate urgency in all types of content and get very similar results.
Make it personal
As a natural continuation of putting yourself in your lead's shoes, you'll also want to use the same words in your CTA that they're likely to use, so you can create a more personal and personable copy.
It's always best to incorporate the word "you" rather than talking in abstracts, giving specific examples of the thought process your avatar might be going through.
Not too sure what we mean? Here's a foolproof structure for a person-based, lead-centered call to action copy:
"You know that your family deserves the best. You also know that you don't want to be spending half your paycheck on premium kitchen appliances. Click here to discover how we can give you the best of both worlds!"
Make it low effort
Visitors don't want calls to action that propose a time-consuming, boring, or complicated action on the other side of the link.
If your CTA includes filling a form, ticking lead magnet boxes, or jumping through different links, you'll want to phrase the copy in a way that removes all effort from the action to ensure those precious leads are actually going to be clicking through your action steps.
Instead of writing "fill the form," "send us an email," or "answer the quiz," you'll want to center your copy around what clicking through will do for them. Phrases such as or that include "send me the form!" "get your questions answered," or "get our latest deals" are going to fare much better!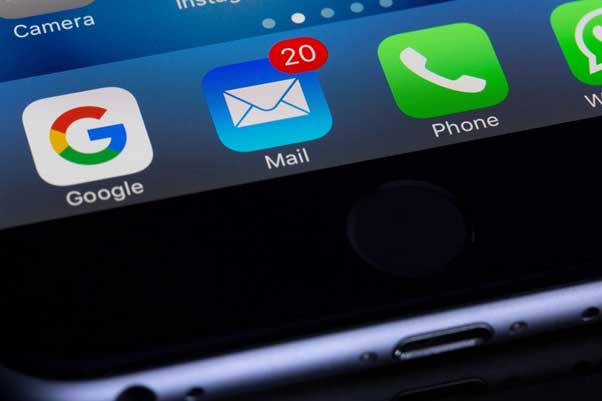 Leverage your brand identity for persuasion
Figuring out what your business can do for your prospects and distilling that into a clear, concise, and CTA-ready formula is definitely easier said than done.
If you're struggling to come up with high-converting lead magnets, persuasive ad copies, attractive video marketing campaigns, or any of the other conversion mediums of digital marketing, you don't need to look much further to get a helping hand — get in touch today and talk with the experts!