Do you ever feel like the market is oversaturated with companies and services that are doing exactly what you're doing?
Do you struggle to distinguish yourself from the noise of an increasingly competitive digital landscape?
If so, these are certainly valid concerns — you don't need to be a marketing expert to know that uniqueness and unparalleled expertise are at the heart of what makes a business successful. When the competition in your niche gets tougher, it's only the most trusted and expertise-led companies that will succeed in retaining a loyal and engaged customer base.
If you're looking to nurture that powerful sense of trust among your clients and customers, establishing brand authority through a bespoke authority marketing strategy is the most effective way to set yourself apart from the competition.
According to a 2019 Economist Intelligence Unit study, 56% of B2B marketing executives consider establishing thought leadership as the top objective of their marketing strategy.
But what exactly makes authority marketing tick?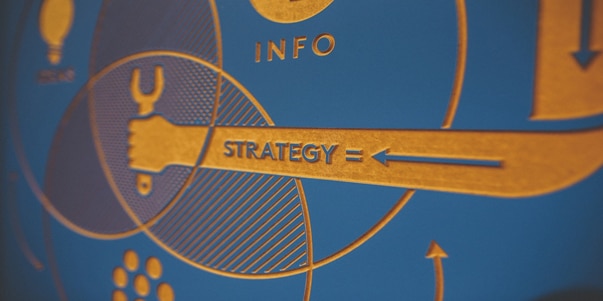 Brand authority, explained
Before we dive into a few practical ways you can start improving your brand authority and truly flex your one-of-a-kind expertise, let's take a closer look at what brand authority means in 2021, and what key principles you should stick to when employing authority marketing tactics.
In general terms, brand authority refers to the perceived expertise of a company or individual. When trying to figure out where your business stands in terms of authority, it's often helpful to observe your company from a third-person perspective. What does the public at large think of you? What do your niche audience and industry competitors think when they see your name?
If you are accepted as a legitimate voice in your field, whatever the size and scope of that industry, you're already well on your way to be regarded as an expert.
According to Adam Witty, the CEO and marketing expert that has (quite literally) written the book on authority marketing and the importance of being perceived as a thought leader in your niche, there are seven pillars you need to excel in when building brand authority.
In Witty's experience, having a solid presence and clear-cut strategy when it comes to branding, content marketing, referral marketing, lead generation, PR, speaking engagements, and events is crucial for establishing authority within a field. 
Now, this doesn't mean you have to be a household name brand or even THE one industry every journalist knows to turn to when looking for valuable comments. Having brand authority, however, means being a rock star within a very specific field, so that you can set yourself apart from competitors, attract more customers, and retain an engaged, loyal audience through and through.
Our Top 5 Tips for Establishing Thought Leadership (Online and Off-line)
So, how can you employ authority marketing techniques to start establishing yourself as the expert?
Taking notes from the seven pillars of authority marketing and looking at current market trends, we have identified five tips you can incorporate into your marketing strategy to start showing your valuable expertise:
Provide original research
According to a 2019 report carried out by Mantis Research, 94% of marketers agree that providing original research elevates brand authority, leading to increased trust and perceived expertise from consumers.
Original research can be something as simple as collecting data from an online poll or spending a considerable number of resources putting together a well-researched white paper. You can create valuable case studies or carry out interviews with your most knowledgeable staff and most satisfied clients.
Embrace "talk marketing"
What is talk marketing, you ask? Simply put, talk marketing refers to an increasingly popular type of marketing that uses video and voice to project expertise.
You can start an engaging podcast with very few resources and use it as a platform to showcase your knowledge as an industry leader. If you've already been dabbling in video marketing, you can use what you know to start a company YouTube channel full of valuable insights for your clients and customers.
Understand SEO (but don't forget to E-A-T)
Think you know all that there is to be known about SEO? Well, here are some humbling statistics that might change your mind: almost one in four business owners admit to not being familiar (or being only vaguely familiar) with SEO.
The rules of SEO are anything but fixed. With keyword stuffing and dodgy backlinks having long ago fallen out of style, putting out high-quality content that fits Google's E-A-T requirements (expertise, authoritativeness, and trustworthiness) is now considered the winning strategy.
So, give your long-forgotten blog a makeover and focus on writing authoritative, well-researched, and engaging content instead!
Engage with your industry
No man is an island, so if you are looking to improve your brand authority, you're going to fight an uphill battle without any tactical networking.
Speaking engagements and events are part of the seven pillars of authority marketing for a reason: they allow you to stretch out of your comfort zone and present your brand to a larger public, showcasing you as an expert in your industry in the process.
If you were looking for a sign to book the speaking engagement that's been sitting in your inbox for days, let this be it!
Polish your branding
Just because you have your logo, brand colors, tone of voice, and brand visuals down to a T, it doesn't mean your branding is fully realized and ready to set you apart from the competition.
Building authority also means distilling what makes your company and personal brand unique, whether it's an inspiring business journey or a strong mission statement and set of values. Owning your brand's identity through clear and creative branding will guarantee you reach an audience of like-minded people — a community that will see value in what you do and remain loyal through it all.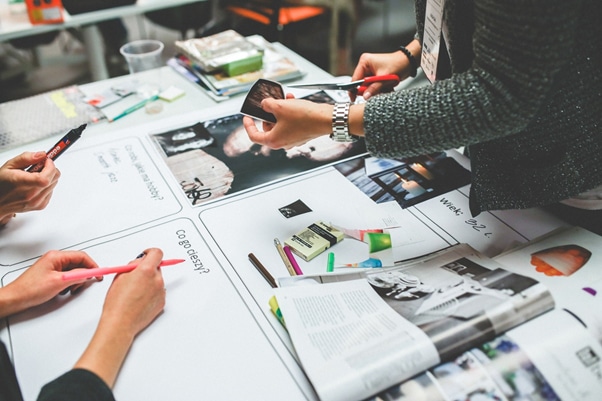 The bottom line
In an oversaturated digital market, the companies that put in the work and think outside the box are the only ones destined for long-term success — but you don't have to figure everything out yourself.
Whether you want to polish your branding or employ the latest digital marketing techniques to grow your audience and retain customers, we can provide you with creative and results-driven solutions.
Get in touch to get the ball rolling!